Flight - Doris Lessing - Short Story Review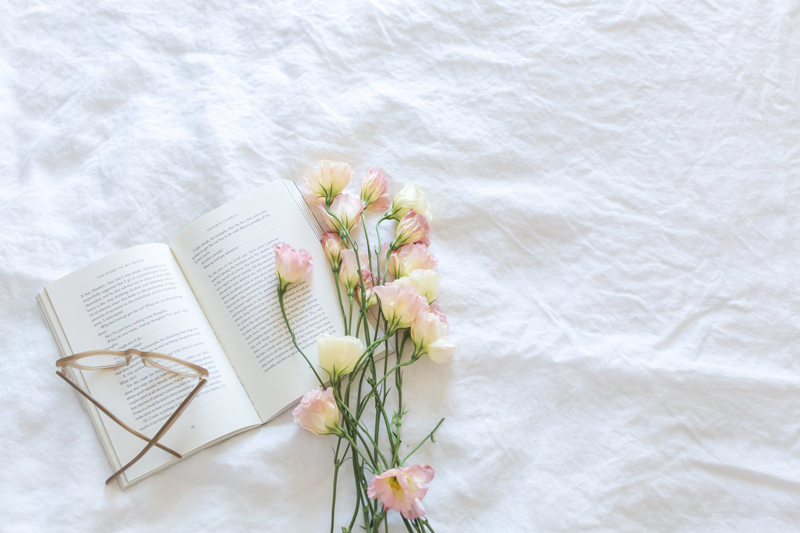 There is something about first love, about choosing a Valentine, that concerns most human beings – a rite of passage – a journey from childhood into adulthood and a new way of 'being.' A door opens and the future beckons – hopefully bright. But in order to reach it, a threshold must be crossed and sometimes letting go of the past and the present is more difficult for those left behind than for those moving forward.

In "Flight" Doris Lessing brings us to an understanding of this pain, but not from the vantage point of the two young sweethearts, or even from that of the parents, but from the viewpoint of a senior, an elder, a grandfather – as he endures the heartache of a kind of bereavement. The last of his many little grand-daughters has fallen in love and is about to marry - flying the nest for good, unlike the doves in his beloved dovecote – over whose flight he has some say.

Doris Lessing stings our consciousness with the salty tang of tears as she uses the images – both sharp and soft – of doves, needles and tears to help us engage with the grand-father's bitter sorrow and hurt.

Of course, dovecote birds and carrier pigeons always come back – but that is no consolation to the old grandfather who knows that when his grand-daughter visits, it will never be the same. The carefree child will have become a dutiful and perhaps careworn wife.

The image of the doves is a powerful one – soft and compliant one minute, yet cold and distant the next. Their soft, warm pillow-like plumage contrasts with the thin, chilling grip of their claws. The grand-father feels …..

" the cold coral claws tighten around his finger"

This is also reminiscent of the youthful dependence of newborns, in the way that their hands instinctively grip an outstretched finger. Indeed grip is an important theme in this short story, for the carrier-pigeons could also represent possession, control or passivity. Power over his birds seems to be the old man's only consolation as he croons….

"Pretty, pretty, pretty….." and smoothes the silken plumage of his favorite bird. He is happy for a moment, until he notices in the distance, his golden-haired grand-daughter who is swinging with free abandon on a gate. He knows she is waiting for her true love, the postman's son.

Annoyed, and perhaps feeling threatened, Grandfather deliberately traps his favorite dove when he senses its thrilling need to take flight. His dominance and control over the dove seems to offer only a momentary salve to his bruised feelings of rejection. After jailing the very thing he is supposed to love in a locked and bolted box, he goes across the red-earth fields to confront his grand-daughter.

She however, is as wild and free as her swinging legs and hair – and is having none of being "grounded" or "controlled." Her mood turns from polite respectfulness towards her dear grand-father to simmering resentment and defiance at his intervention into her romance – maddened, he has threatened to tell her mother…..

"his fingers curling like claws into his palm."

The golden-haired grand-daughter wrongfoots him by calling his bluff.

Instantly realising he has gone too far, and that something precious has been destroyed between them, the old man relents for a second. But it is too late. The two sweethearts are now too absorbed in their reunion and their delight in each other's company to even notice the old man's futile threats. He tramps miserably up to the house.

Inside, a sharp needle, its point held up to the light, reminds us of the sting of his hurt feelings and wounded pride. It is his own daughter's needle – she is also the girl's mother, Lucy, and is quietly busy with her needlework. A sense of imperceptibly controlled order permeates the atmosphere as Grandfather 'snitches' on the young heroine.

Unfortunately for him, his own hated daughter and her girl have a deep and profound bond – a close and trusting mother/daughter relationship. Amidst an oasis of calm, order, neatly set tea-tables and careful needlework, the girl's mother gently but firmly humors her old father and lays out his meal. Quietly, she refuses to end the liason and worse, calmly states that she intends for the couple to marry. Her understated and almost imperceptible control of the home and the situation contrasts sharply with the tumultuous and 'off-the-rails' emotions of her father.

Bitterly crying at the inevitability of the forthcoming marriage and his own loss, he dries his wet wrinkled face with his handkerchief. Choked with grief, he sees the young sweethearts approach with a gift. The boyfriend has brought him a new pigeon. Half-consoled, but still mistrusting, he now gives the first, boxed pigeon permission to fly.

The whole family watch, enraptured, as the other birds take flight…….

"they wheeled in a wide circle, tilting their wings so there was flash after flash of light and one after another they dropped from the sunshine of the upper sky to shadow……"

Calm at last , Grandfather turns proudly to look at his grand-daughter. She is …

"wide-eyed and pale in the cold shadow……….tears run shivering off her face."

Perhaps, after all, she has her own apprehensions about saying goodbye to the past.

These Relationship short stories could be for you if you are a parent of teens, an adult daughter coping with the care of elderly parents, a senior reflecting on life, love and age or a reader who enjoys tight, well-woven colorful stories where the depiction of feelings and sensation are classy and understated rather than graphic and hammed-up.














Related Articles
Editor's Picks Articles
Top Ten Articles
Previous Features
Site Map





Content copyright © 2023 by Siobhain M Cullen. All rights reserved.
This content was written by Siobhain M Cullen. If you wish to use this content in any manner, you need written permission. Contact Michelle Anne Cope for details.